Yvette Molina: A Promise to the Leaves
is the fifth exhibition in a series that invites an artist to create a museum community space devoted to art, conversation, and contemplation. Yvette Molina presents new art and designs in this site-specific and evolving installation centered around the four elements—earth, air, water, fire—and a fifth constituent, the cosmos. In focusing on these ancient, fundamental substances, Molina reminds us that humans, plants, and all earthly beings are made of star stuff and survive by the elements. She encourages us to consider care as entangled within circles of life—care for one another, whether human or non-human, is care for ourselves and for all.
Throughout the exhibition's two years, Molina has invited other artists to present their work in the space, bringing together multiple perspectives, styles, and materials and regularly re-energizing the installation's balance between comfort and provocation. Yvette Molina is a Mexican-American artist focused on the relationship between justice and care. Her work, often emanating from her community engagement and activism, incorporates processional banners, rituals, storytelling, costumes, collage, painting, and sculpture.
Molina has exhibited across the United States and internationally, including at the Stockholm Fringe Festival, the Brattleboro Museum and Art Center, the Visual Arts Center of New Jersey, Arsenal Contemporary Art, SPRING/BREAK Art Show, NADA FAIR, and the Legion of Honor and de Young Museums of California. Molina lives in Oakland, California.
Bel Falleiros
is a Brazilian artist who lives and works in New York and whose practice focuses on place and belonging. She has worked to create spaces for grounding and connecting people, stories, nature, and place, at Pecos National Park, New Mexico (2016); Burnside Farm, Detroit (2017); Santa Fe Art Institute's Equal Justice Residency, in collaboration with Tewa Women United, New Mexico (2018); Socrates Sculpture Park, New York (2020); The Border Project, New York (2021); and Panorama da Arte Brasileira, São Paulo (2022–23). She was a More Art Engaging Artist Fellow (2021) and an artist-in-residence for the Dia: Teens Program (2021–22) and is a Wave Hill Sunroom Project fellow, presenting a solo exhibition there in the fall of 2023. She is the founder of the group Manxs Americanxs (2018–current), a gathering group that connects women and non-binary people from Latin America living in New York and working with issues of culture, immigration, and identity. Beyond her studio practice, she participates in collaborative projects across the Americas connecting art, education, and autonomous thinking.
Cinthya Santos Briones
, born in Mexico, is a visual artist, educator, and cultural organizer with indigenous Nahua roots based in New York. Her art focuses on a multidisciplinary social practice that combines participatory art and the construction of collective narratives through photography, historical archives, writing, ethnography, drawings, collage, embroidery, and popular education. Her work has been shown in galleries across the country and published in the
New York Times
,
Vogue
,
Open Society Foundations
,
Buzzfeed
, the
Intercept
, the
New Yorker
, and the
Nation Magazine
, among others. She is co-author of the book
The Indigenous Worldview and its Representations in Textiles of the Nahua community of Santa Ana Tzacuala, Hidalgo
. She has worked at pro-immigrant organizations in New York as a community organizer on issues such as detection, education, and sanctuary. She holds an MFA in creative writing and photography from Ithaca-Cornell and teaches at the Graduate School of Journalism at the City University of New York.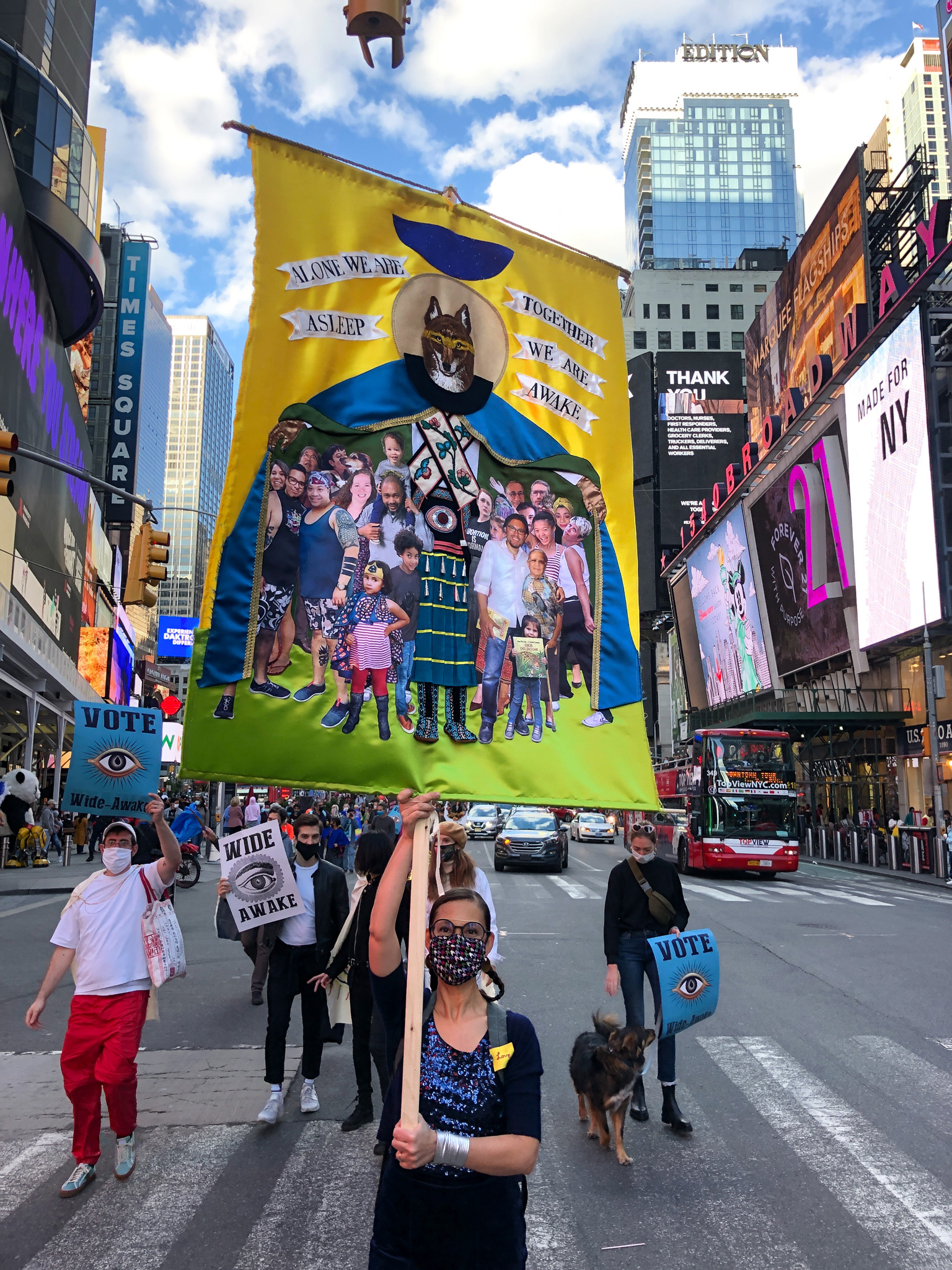 Yvette Molina: A Promise to the Leaves - Tang Teaching Museum
Yvette Molina: A Promise to the Leaves is the fifth exhibition in a series that invites an artist to create a museum community space devoted to art, conversation, and contemplation. Yvette Molina p...
Tang.skidmore.edu